Morocco is a truly perfect destination for anyone looking to organize a road trip, especially when considering the numerous places to visit. In fact, despite the availability of public transportation, it may not always be organized in a way that allows for the adherence to a pre-established itinerary. For this reason, renting a car, especially a 4×4, will certainly make the adventure more interesting from every point of view. This choice is particularly suitable for crossing the High Atlas during the winter season or, alternatively, the desert where the route can become challenging at times.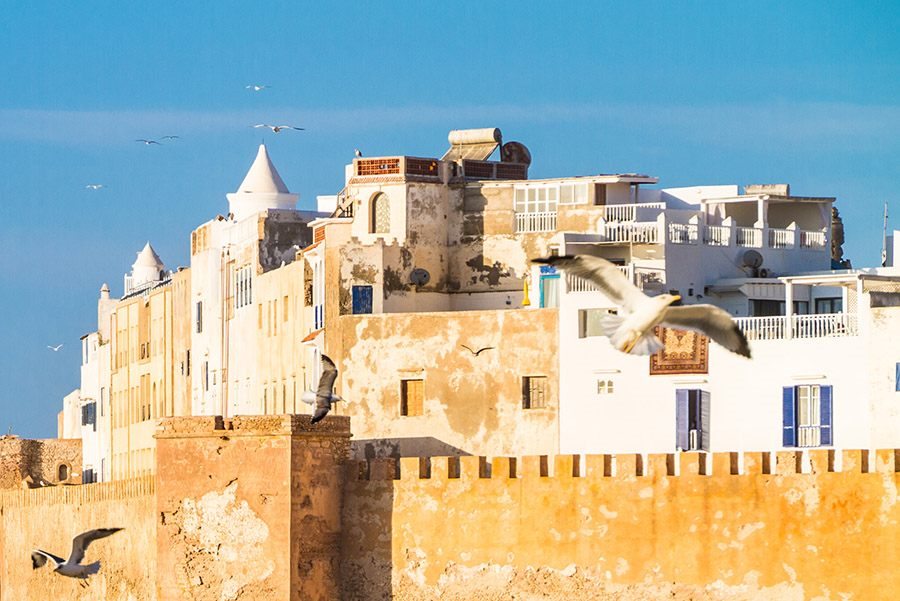 The destinations to discover in Morocco
This country is rich in cities with a unique and timeless charm that absolutely deserve a visit. Among these is undoubtedly Essaouira, a gem overlooking the Atlantic Ocean that houses the eponymous Medina, a neighborhood that became part of UNESCO's World Heritage Site in 2001. Here, there are essentially two main streets: Avenue Sidi Mohamed Ben Abdellah and Avenue Mohamed Zerkrtouni, which make it easier to navigate within this unique area in the world. Moreover, these two streets, just like the countless alleyways that intersect the Medina, are filled with local craft and souvenir shops, not to mention the typical carpets, wooden artifacts, ceramics, and spices of Morocco. And let's not forget the shops that distribute the renowned Argan Oil, produced in the provinces of Essaouira, Tiznit, and Taroudant.
After this location, Meknes also deserves to be counted among the destinations to visit when deciding to explore this country while taking advantage of all the conveniences provided by a rental car. In this case as well, the beating heart of this ancient imperial city is represented by its Medina, at the center of which lies a large and enchanting square from which one can begin their visit. In fact, in the vicinity of this place, you can already reach the imposing Mausoleum of Moulay Ismail, which still dominates the city's parade square. The structure is characterized by a typical ochre color and can only be admired from the outside by non-Muslims. Another point of interest is the Medersa Bou Inania, the Quranic school of Meknes, where the population was educated throughout the centuries.
The landscapes of Morocco
Alternatively, for those in search of breathtaking landscapes, one can choose to depart from Fez and continue towards Azouz, thus crossing the region of Ifrane, nicknamed the Moroccan Switzerland due to its strong resemblance to Alpine landscapes.
Lastly, for those who want to experience a desert adventure, a road trip can lead to Merzouga, a place famous for its sand dunes and numerous activities. These include camel rides, trekking, as well as quad biking.
Furthermore, without straying too far from this location, one can choose to visit another UNESCO heritage site represented by Ait Ben Haddou, an ancient fortified village. In conclusion, we can affirm that Morocco is capable of offering a tremendous variety of unique places to visit by picking up a pre-booked rental car with Acarent directly at the arrival airport.
Indeed, thanks to the rental of a car to drive freely, it will be possible to explore the beauties of this country with total autonomy and independence, also choosing the preferred itinerary for one's stay.