Welcome to Athens, the city that embodies the essence of ancient culture and modern energy. Located in the enchanting landscape of Greece, Athens is a vibrant metropolis that offers a wide range of cultural, artistic, and culinary experiences. Considered the cradle of Western civilization due to its world-famous tourist attractions, this city is not just historical. Trendy cafes, fashionable shops, and a pulsating nightlife with a lively artistic and music scene make it particularly modern and cosmopolitan. In this unique city, you can savor the dual atmosphere of ancient Greece and a contemporary and unforgettable experience.

If your initial concern is how to reach Athens without excessive difficulty, rest assured that there is no problem. Athens is well-connected thanks to its International Airport, "Eleftherios Venizelos." This airport, the main one in Greece and one of the largest in southeastern Europe, located in the city of Spata just 20 km from the center of Athens, is the key access point for all its visitors. Inaugurated in 2001 in preparation for the 2004 Olympics, the Athens airport stands out for its architectural design and has received numerous awards. Its wide range of services, such as automated check-in, and facilities including shops, restaurants, bars, banks, and currency exchange offices, can accommodate up to 16 million passengers per year. Asking why visit Athens is like asking "why is pizza delicious." The answer is self-evident because there are numerous reasons that will stimulate the desire to embark on a journey to Athens. Athens can be described in a few words as the cradle of Western civilization. From ancient temples to modern museums, this city rich in history and culture has a lot to offer its visitors.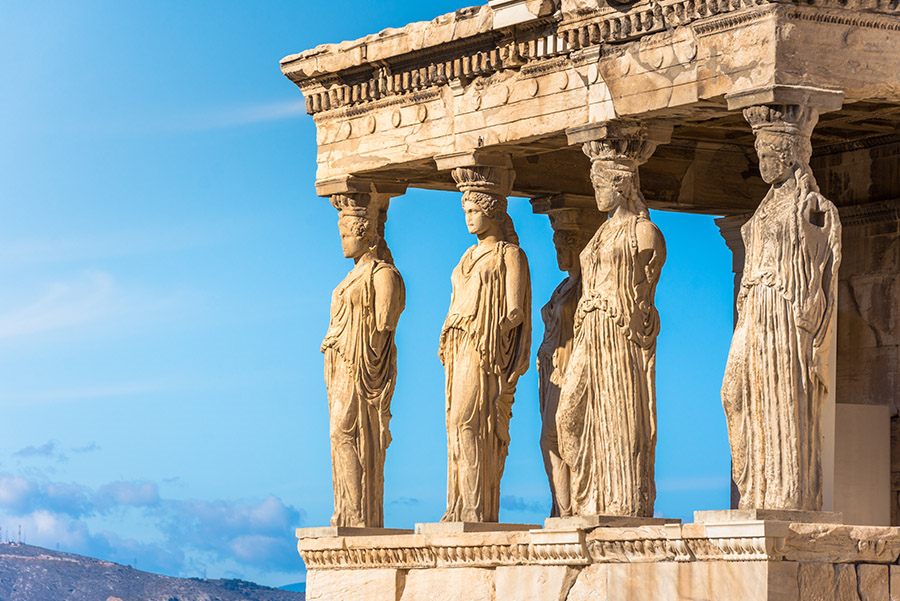 What to see in Atene
Upon arriving in Athens, the first place not to be missed is the Acropolis. From this ancient fortress that dominates the city, you can admire the Parthenon, the temple dedicated to the goddess Athena, built in the 5th century BC. The view you will enjoy from its summit is nothing short of breathtaking. For archaeology enthusiasts and others, a guided tour of the Acropolis Museum located at the foot of the hill is well worth it, as the archaeological artifacts and sculptures from the Parthenon found there are remarkable. If you desire to be able to say to future generations, "I walked in ancient Greece," be sure to explore the Ancient Agora. Between this center of political and commercial life in ancient Athens and the Bouleuterion, where the council of 500 gathered to discuss the city's affairs, you will breathe in the atmosphere of times past. Additionally, you can admire the imposing columns of the Temple of Olympian Zeus, one of the largest temples in ancient Greece, and the National Archaeological Museum with its extensive collection of Greek archaeological artifacts, including the famous Mask of Agamemnon. Last but not least, here are two more "modern" and picturesque places to include in your itinerary: the ancient and charming neighborhood of Plaka, where you can stroll through its cobblestone streets, visit artisan shops, and try traditional Greek dishes at one of the many taverns, and Mount Lycabettus, where you can ascend to enjoy a panoramic view of the city, especially at sunset.
Moving to Atene and surroundings
Among the various public and private means of transportation available in the city, the one that allows you to enjoy a beautiful itinerary in Athens is a rental car. To experience a completely autonomous travel experience without being tied to schedules and the availability of public transportation, a great tip is to pick up a rental car at the airport upon arrival. Acarent is a company that offers a wide selection of cars to meet various needs at reasonable prices. Once the car is booked, it can be picked up at "Eleftherios Venizelos" Airport. Through car rental at Athens airport, you will have the exceptional opportunity to explore the immense charm of ancient Athens on your own, with your family, or with friends.